Real Estate Exchange in a Virtual World
Gabaverse is a virtual world where you can buy real estate in the form of an NFT TOKEN at any time and you can list and sell it at a profit. You can also buy a plot of land and build your own building on it, just like a real developer.
We work with you to develop a high-tech application that allows you to trade real estate in the form of TOKENs on an internal exchange. Our technology is connected to your cryptocurrency wallet, allowing you to seamlessly buy and sell your real estate TOKENs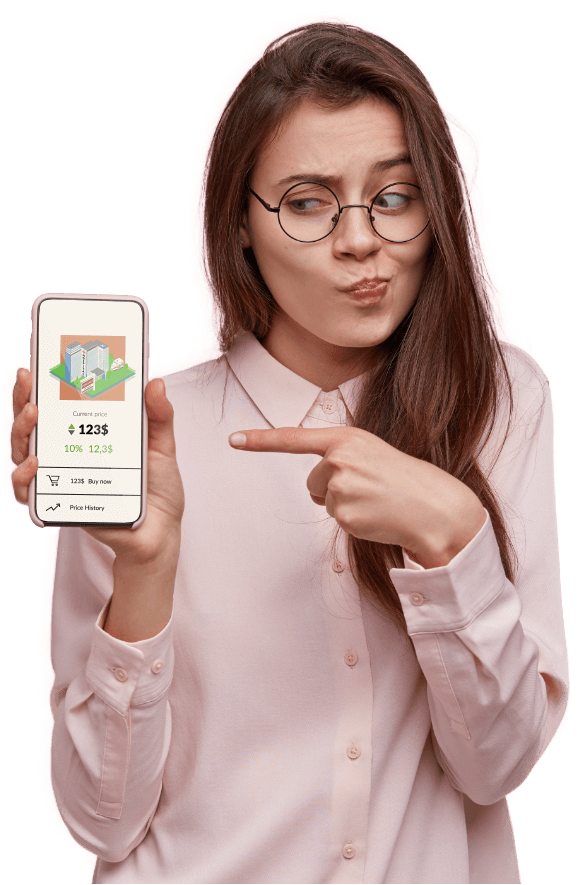 What is an NFT TOKEN?
NFT, or Non-Fungible Token, is a unique digital asset that represents a wide range of tangible and intangible items such as, virtual real estate or virtual artwork.
NFT, is a type of non-exchangeable cryptographic TOKEN based on Blockchain technology. Each, single TOKEN is exceptional and unique - this means that it can be a kind of certificate of authenticity. NFT Tokens are not exchangeable in any way and are the digital property of the holder. They also cannot be copied.
Therefore by using this technology on a large scale we can create a global world of real estate trading in the form of NFT Tokens.
This way when you purchase a certificate you become its actual and only owner.
How does it work?
It's simple, you download the application and get access to the virtual world of real estate. You can move around the map and in this way find the most attractive buildings and building plots worth buying.
3 steps to buy a real estate
Step 1.
Select a property from the primary market directly on the map or enter the property exchange and look for opportunities there.
Step 2.
Select the property you want to buy.
Step 3.
Confirm the transaction and become the owner of the property token.
3 steps to selling your property
Step 1.
Select your Token from the list of owned properties
Step 2.
Enter the property exchange option, set a fixed price or an auction and add your property Token for sale.
Step 3.
After a while your Token will be bought and you already have funds in your cryptocurrency wallet.
The whole transaction is automated and connected to your cryptocurrency wallet.
You can purchase several types of real estate:
Building plots
Depending on the location, they can be the cheapest form of investment or make an attractive building land.
Single-family houses
A good investment as an alternative to cheap plots and expensive residences.
Residences
Due to their uniqueness and high value they are an attractive form of investment.
Special VIP buildings
Office buildings, Apartment buildings, Hotels, Public properties, exceptional rare buildings.
We plan to launch our first
Real Estate pre-sales from July 1, 2022!
Why should you be part of the GABAVERSE community?
The GABAVERSE map is divided into closed urban and suburban areas.
Thanks to this structure, you are assured that there is a limited amount of available real estate in each city. Therefore, the TOKEN you purchase is unique and unrepeatable.
Each of the cities in the GABAVERSE world is unique and the properties you purchase are ONE OF A KIND.
Therefore, they are an interesting form of investment, which is worth taking advantage of.
Quick, efficient and enjoyable
In this way, together we create a broad global market for NFT real estate, ensuring liquidity of transactions and gigantic investment opportunities.
Our map of the world is constantly being expanded, allowing you to constantly develop your activities and build real investments and a smoothly running business.
Together we bring the real estate market to the virtual world.
Join us today and be part of NFT's largest global real estate trading community.